Oregon chapter of MUFON and McMenamins History present…
"The Case for Reincarnation: Tales From a Past Life Regression Therapist"
Paranormal Pub
Presented by Susan Pease Banitt, LCSW, a certified Past Life Regression Therapist
6 p.m. doors, 7 p.m. event 

|
Free |
Minor with parent or guardian
About "The Case for Reincarnation: Tales From a Past Life Regression Therapist"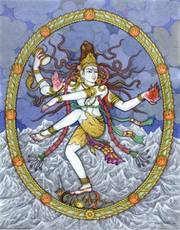 One out of four Americans now believe in reincarnation. Thanks to the rise of yoga in the West and books such as "Many Lives, Many Masters" by the past life pioneer Dr. Brian Weiss, more people are considering the possibility that they may have lived before.
This talk makes the case for the reality of reincarnation, how unresolved issues from previous lifetimes affect us, and how we can heal ourselves by acknowledging previous traumas, mistakes as well as triumphs from those lifetimes. Evidence will be presented in the form of research, case examples and ancient wisdom traditions.
In addition, the audience will have the opportunity to be involved in a past life exercise in real time. Come join us in the adventure of several lifetimes!

About the Speaker:
Susan Pease Banitt, LCSW is a certified Past Life Regression Therapist through the Dr. Brian Weiss Institute. Susan has conducted dozens of past life regressions in her work as healer and therapist. She has a private practice in NW Portland and is author of "The Trauma Tool Kit: Healing PTSD From the Inside Out."
About Paranormal Pub
(Please note: This event is not eligible for the "Attend a History Pub" Passport experience stamp.)
About Paranormal Pub
Join us once a month to hear from experts in unexplainable phenomena – think UFOs, extraterrestrials, Bigfoot, ESP, ghosts and beyond. Come have a beer and a burger handcrafted beverage, concessions, and/or a slice of pizza, settle in and learn something new from a curated line-up of scholars, experiencers and others.
According to Wikipedia: "Paranormal events are phenomena described in popular culture, folklore and other non-scientific bodies of knowledge, whose existence within these contexts is described to lie beyond normal experience or scientific explanation.
A paranormal phenomenon is different from hypothetical concepts such as dark matter and dark energy. Unlike paranormal phenomena, these hypothetical concepts are based on empirical observations and experimental data gained through the scientific method.
The most notable paranormal beliefs include those that pertain to ghosts, extraterrestrial life, unidentified flying objects, psychic abilities or extrasensory perception and cryptids."
We thank the Mutual UFO Network (MUFON) for coordinating and hosting this programming at the historic Mission Theater.
Date/Time
Sunday, July 31, 2016
7:00 pm - 8:30 pm
Location
McMenamins Mission Theater
Category(ies)